Welcome to the new bsiusa.com website!
If you have bookmarks to any pages from our previous website, they will need to be updated with the newest URLs, some of which include:
We hope you enjoy the new format. Please let us know if you have any issues accessing a page or run in to any issues.
-The BSI Team
---
OpX One Radio Automation Now Available!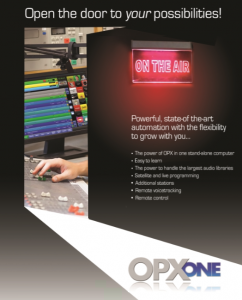 NEW! Now you can use the technology of OpX for a single station on one computer!