IMPORTANT NOTICE:
The following are the recommended driver & application versions that have been shown to work well with BSI systems. We DO NOT advise going directly to manufacturers web sites to download drivers as although newer drivers may be available directly from third-party vendors, BSI has not yet certified these to be free of undesirable side-effects until listed here!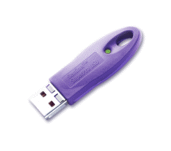 BSI (Sentinel) Hardware Key Driver
This Sentinel Hardware Key Driver (also known as the Sentinel Protection Installer) is required for all customers using a BSI Hardware Key (Dongle). It should NOT be installed by customers that are not using Hardware Keys to license their software.
This special version of the installer for BSI customers negates the need for any further configuration of the driver as was previously required (that information will be removed in the next revision of manuals).

 Sentinel Hardware Key Driver for BSI Customers version 7.5.7 2.71MB
---
Cleanup Utility for Hardware Key Driver
Although the following utility should not be used without consulting BSI Tech Support, it is provided for those customers who wish to completely remove the Sentinel Protection System and Driver from their Computers. This will prevent any software using a BSI dongle from working, but can be a useful tool in removing and re-installing drivers in case of corruption or errors with an older install.

 Sentinel Driver Removal Tool for 32bit Operating Systems 


 Sentinel Driver Removal Tool for 64bit Operating Systems
AudioScience Audio Card Drivers
Drivers for AudioScience audio cards are available directly on the AudioScience website at the following url:

 https://www.audioscience.com/internet/download/win_drivers.htm
BSI Trigger/Relay/Closure Kit (Instacal) Driver
For Windows XP & Windows 7 only This driver is required by all versions of the BSI Trigger, Relay & Closure Kits, including the latest USB/PMD1024LS from Measurement Computing.
As the driver only supports one instance of an application and one application at a time, you should ensure that the Instacal Utility is closed before attempting to use this application with Simian or WaveCart (only one of which should be open and using the trigger kit at any one time). Multi-instance version of Simian will allow the first (session 1) instance to communicate with the device.

 Instacal Driver and Utility version 6.10 16.1MB
(For Windows XP and Windows 7 customers only)